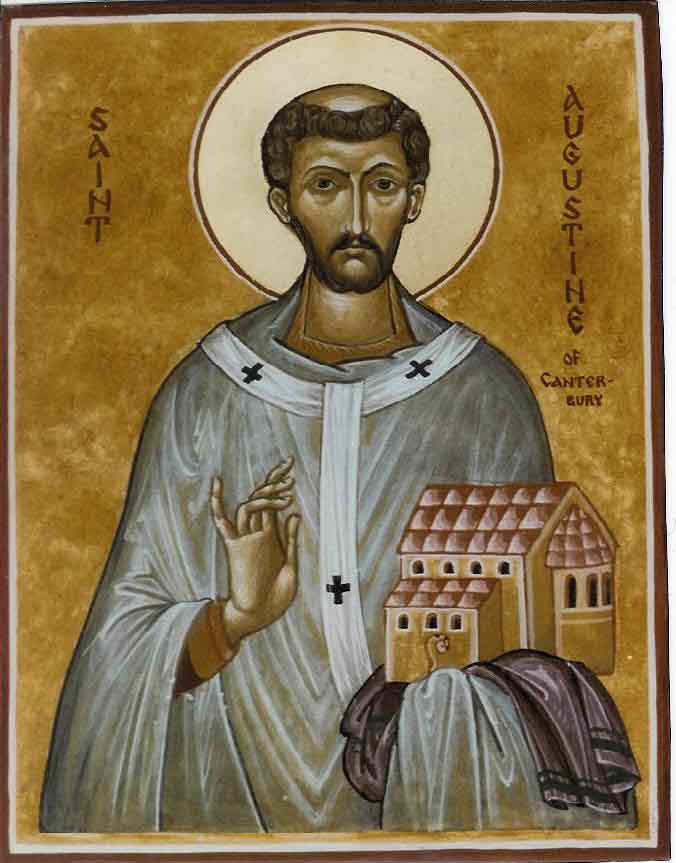 In 597 Pope Gregory I sent the Benedictine monk Augustine of Canterbury and 40 other monks to convert the pagan Anglo-Saxons of Britain. For this purpose Gregory gave Augustine precious manuscripts, probably from the Lateran Library.
King Ethelbert of Kent, a pagan, and his wife, Berthe, a Christian, permitted the monks to preach in the town of Canterbury. Soon Augustine converted Ethelbert and within a short time at Christmas "10,000 of the king's subjects were baptized."
"Augustine reconsecrated and rebuilt an old church at Canterbury as his cathedral and founded a monastery in connection with it. He also restored a church and founded the monastery of St. Peter and St. Paul outside the walls. He is claimed to have founded the King's School, Canterbury, which would make it the world's oldest school; however there may be little more to this than that some teaching took place at the monastery."